Multi-Layer Poles
It's All About Strength
In self-supporting or partially guyed applications, strength is what you're looking for.
Patent Multi-Layer Design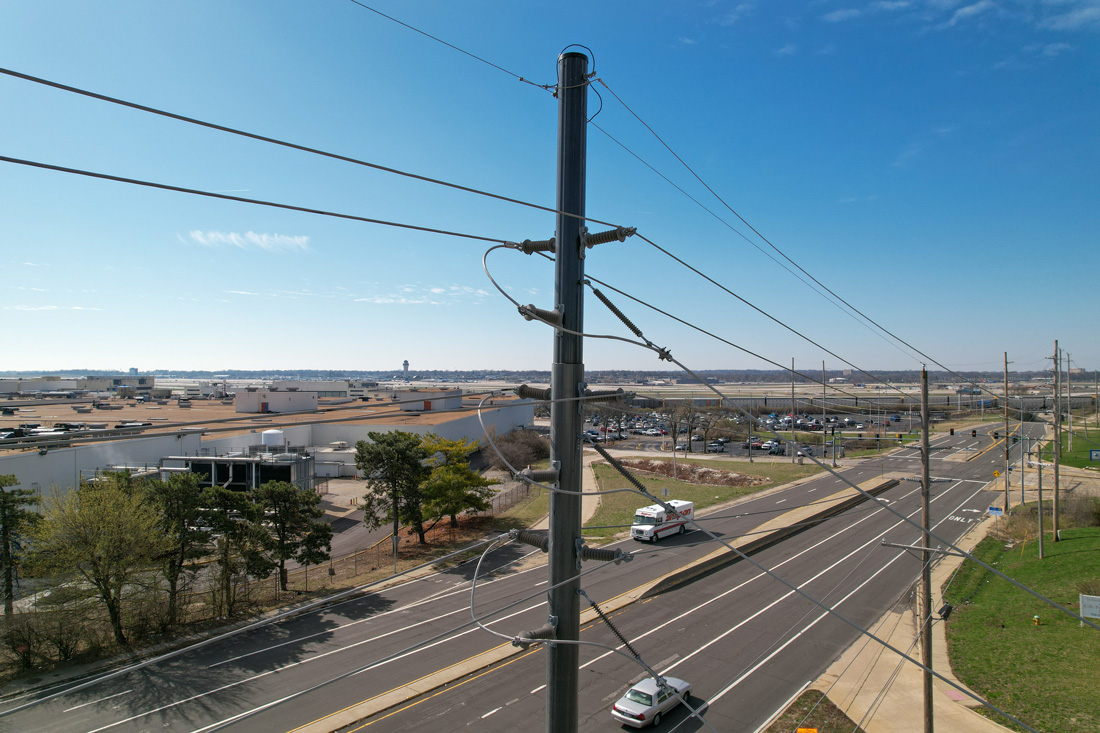 Trident single-layer poles can be combined to make a multi-layer pole with each layer running the entire length of the structure, unlike in modular designs. These stronger poles have a smaller footprint than comparable filament-wound poles and have been used in self-supporting and partially guyed situations, or even in place of steel lattice structures for transmission projects. These nested poles come fully assembled and prefabricated, ready for installation.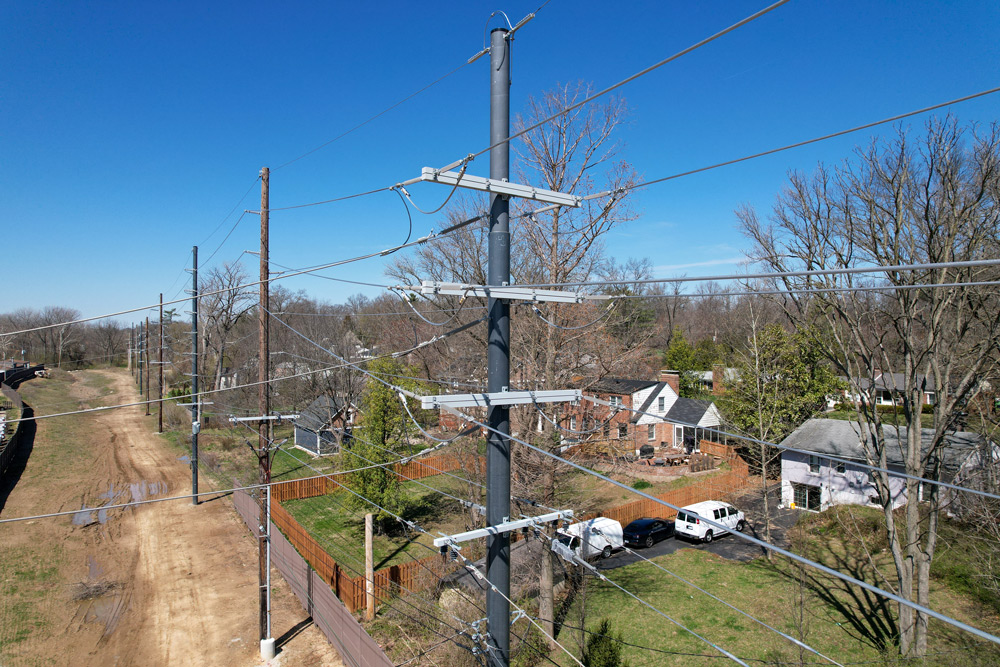 Composite utility poles are strong yet lightweight making for easier installation than traditional materials. They're hollow, allowing the ground wire to be installed inside the pole, preventing copper theft. Multi-layer poles will flex less than a single-layer pole, but they're still extremely resilient and will not break in high winds.
Increased Flexibility and Resilience
The Best for Your Community
Our patented design provides a unique strength that exponentially enhances resilience, meaning your customers will enjoy significantly fewer outages.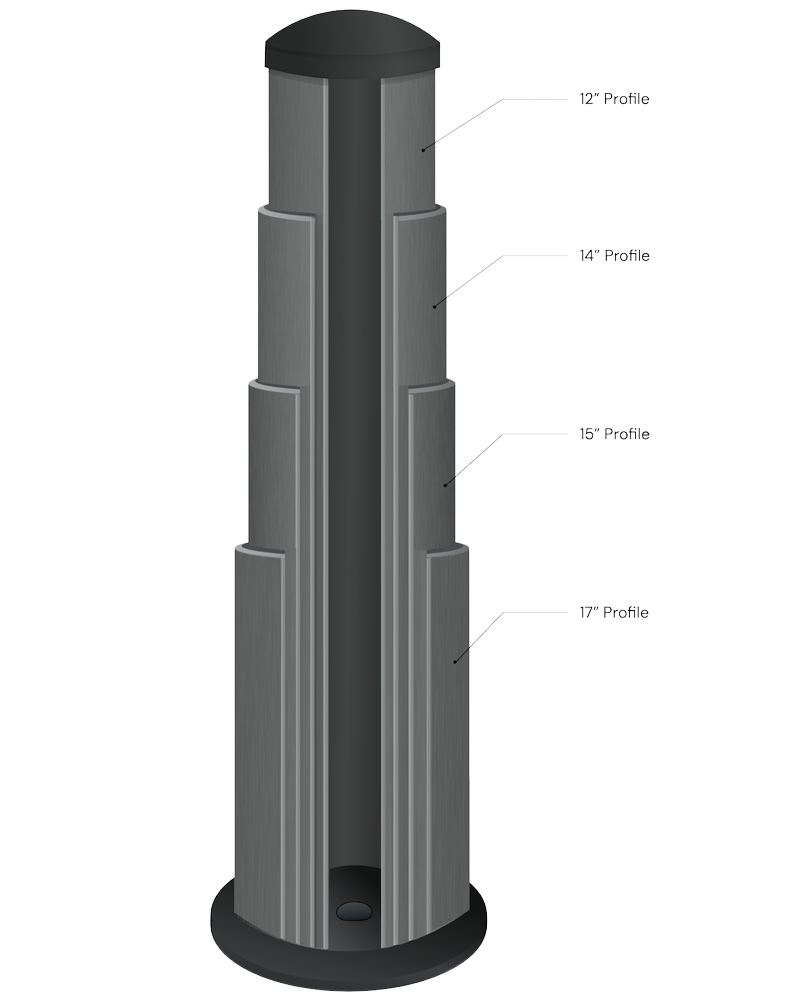 Half the weight
of steel
ANSI 05.1 equivalency 
UV stability
long-term
Advantages of Composite Poles
Storm Hardening
Composite utility poles are flexible. They bend in high winds without breaking. When the storm ends, composite poles return to their original shape. Because of this, Trident poles have been used extensively to prevent cascading outages.
Self-supporting / Unguyed
Composite poles are used extensively in self-supporting applications. Trident's design team will work with your engineers to ensure you get the right pole for the right application. Download our Design Form today.
Environmental
Since Trident composite poles are inert, you don't have to worry about special handling or about harsh preservatives leaching into soil or groundwater. The poles are non-conductive and safer for workers, birds, and other wildlife.
Limited Access
Our composite poles are lightweight making them easy to install in narrow spaces and rough terrain.
UV Stability
Trident composite poles have a resin-rich surface with high UV stabilization. Each pole must pass the 10,000-hour UV test standards, making every Trident pole very resistant to sun and weather damage.
Ready to Install
We can deliver your poles prefabricated for faster installation or they can be drilled in the field.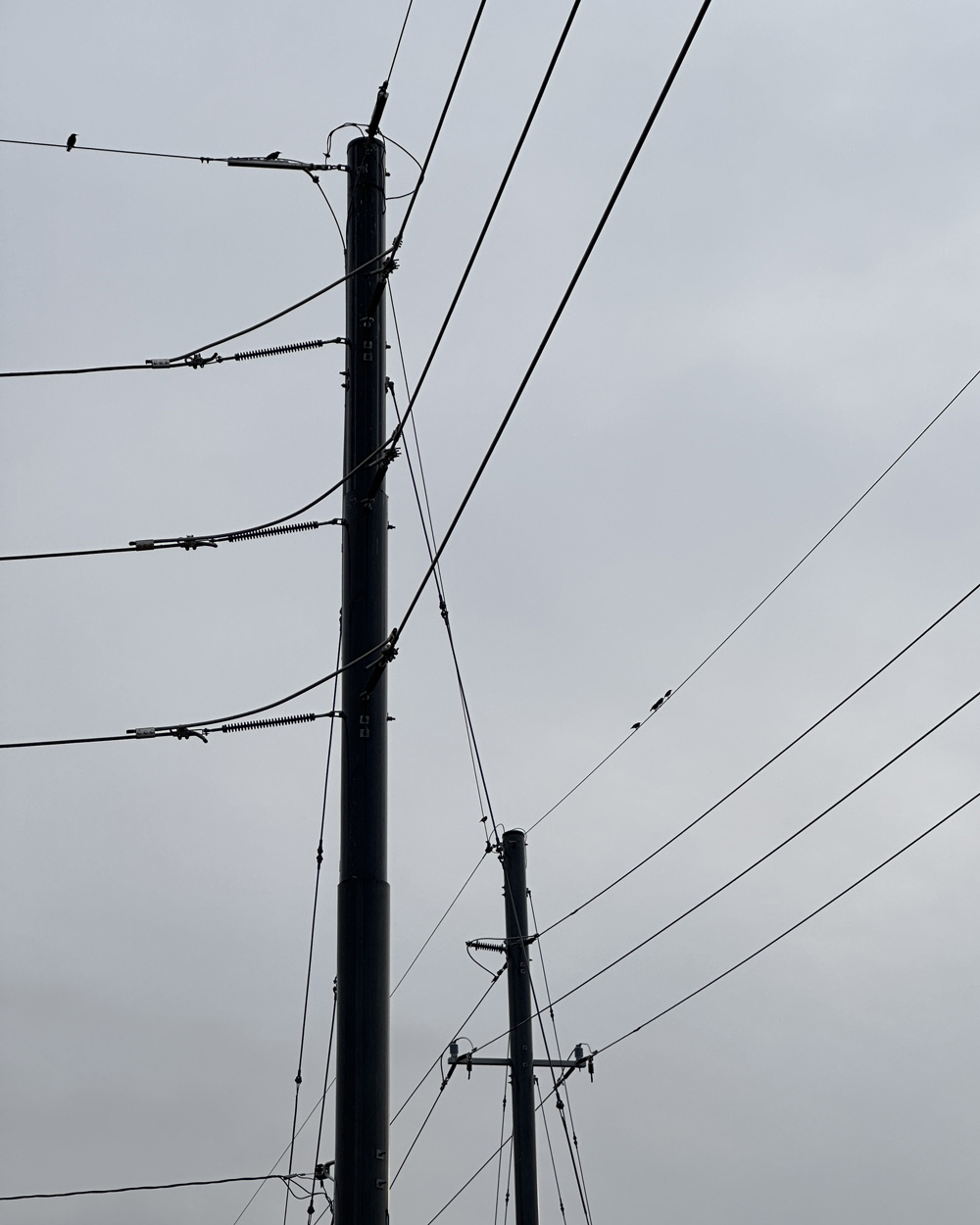 Started.
Trident composite poles have many advantages over wood, concrete, and steel including lower installation costs and longer lifespan. It's no wonder why more and more utilities are switching to composite poles.