Why Trident
Increased Strength with Innovative Design
Producing single-piece ready-to-install composite utility poles that provide a greater return on your investment.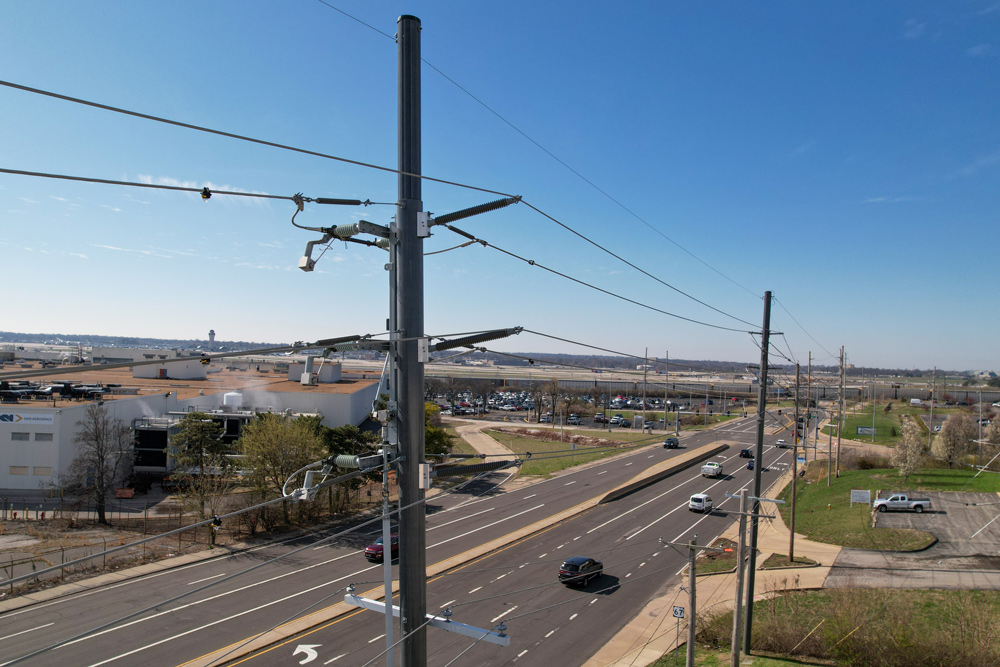 Whether you choose a single-layer or multi-layer model, Trident's composite utility poles come in one piece and are ready to install with no assembly necessary. Our utility poles are designed for your unique application and meet any ANSI O5.1 class rating.
If you have aging infrastructure and need to harden the electrical grid, composite utility poles are a great investment. With a low carbon footprint, zero maintenance cost, the ability to withstand harsh conditions, and an internal ground wire that helps prevent copper theft, Trident poles outperform concert, steel, and wood poles even in the toughest terrain.
70% lighter than
wooden poles
126 clients served 
0 maintenance
required
Trident Industries' composite poles help you achieve your most challenging requirements
Storm Hardening
Unlike wooden poles, Trident composite poles flex in high winds without breaking. When the storm ends, poles return to their original position.
Self-supporting / Unguyed
Trident poles are used extensively in self-supporting applications. The Trident design team will work with your engineers to ensure the right pole for the right application.
Environmental
With a composite Trident pole, you don't have to worry about special handling or chemicals leaching into soil or water systems. The poles are non-conductive, serving to protect linemen, birds and wildlife.
Limited Access
Trident composite poles are lightweight, making them easy to install in both narrow spaces and rough terrain.
UV Stability
Composite poles are manufactured with a robust surface veil, with high UV stabilization, and have passed the 10,000-hour UV test standards.
Ready to Install
We can deliver your poles prefabricated for faster installation or the poles can be drilled in the field.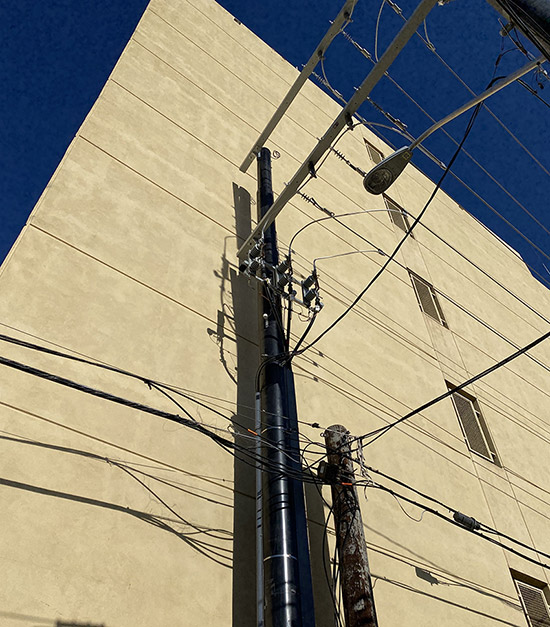 The Best for Your Community
Our patented design provides a unique strength that exponentially enhances resilience, meaning your customers will enjoy significantly fewer outages.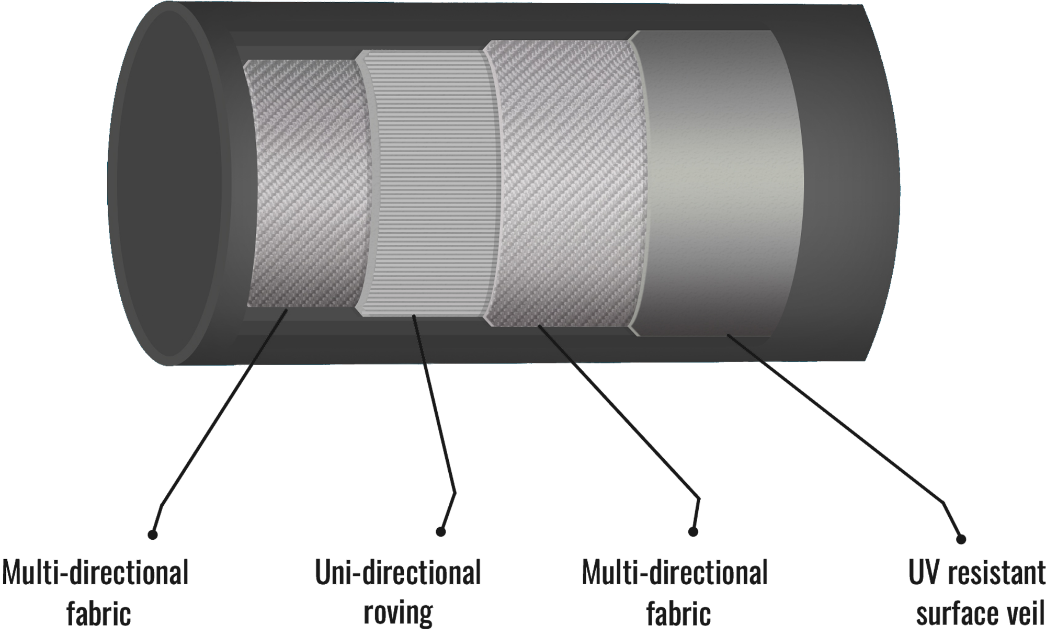 Eco-Friendly Utility Poles
Trident composite poles are a greener alternative than wood, steel or concrete. Trident does not harvest trees or mine gravel to produce poles.
Trident poles do not rust or rot and require no toxic preservatives. This helps protect delicate soil and water ecosystems.
A composite pole lasts longer and can be easily removed and repurposed at the end of its service life.
Making our world a safer place
Do No Harm
We are serious about the safety of our poles and how they impact the people, environment, and purposes they serve.
Free from Toxins
Trident utility poles do not rust or rot so they do not require toxic chemicals for preservation.
Wildlife Protection
Trident poles are non-conductive which makes them safer for birds, wildlife, and workers.
Why We Do What We Do
Helping Clients
Build Better

When Haugland Group LLC was selected as the primary composite pole installation partner for the US Virgin Islands we quickly saw the value Trident's poles brought. In addition to the benefits of storm hardening on the islands, the single-piece poles came fully assembled, ready to install, saving countless hours over the course of the program. Each pole came equipped with ground wire routed internally, top cap, base plate, and holes drilled per the utility's specifications. The Trident team's support was also outstanding and very easy to work with. We look forward to future projects utilizing Trident poles.
John Reynolds
Chief Commercial Officer

Trident helped us with a challenging project where we had very limited options. They were very responsive throughout the project, including construction.
Transmission Engineer III
Versant Power

We have been working with Trident's composite utility poles for a few years now, specifically for unguyed applications. Given the fact that they aren't tapered, their physical footprint is much smaller than other material or composite options, allowing for easy installation in limited access areas and urban environments where easements may be problematic. The aesthetics of composites were also an advantage in city settings, where we know they won't rot or rust over their lifetime.
Joseph P. Callanan
President

"In addition to the typical benefits of composite poles vs. traditional materials, the single piece nature of the Trident pole saved WAPA time and money.
With over 4,000 Trident poles now installed, we are confident that the islands have never been more prepared for the next big storm."
Tim Bell
President of Barkley Technologies Inc.