Improve Your Community Infrastructure.
Composite utility poles – strong, long-lasting, and resilient – stand up to the most extreme environments. Composite utility poles provide increased strength, longevity, and resilience needed to stand up to the most extreme environments.
The Reliable Utility Pole Alternative
Composite Poles for any Application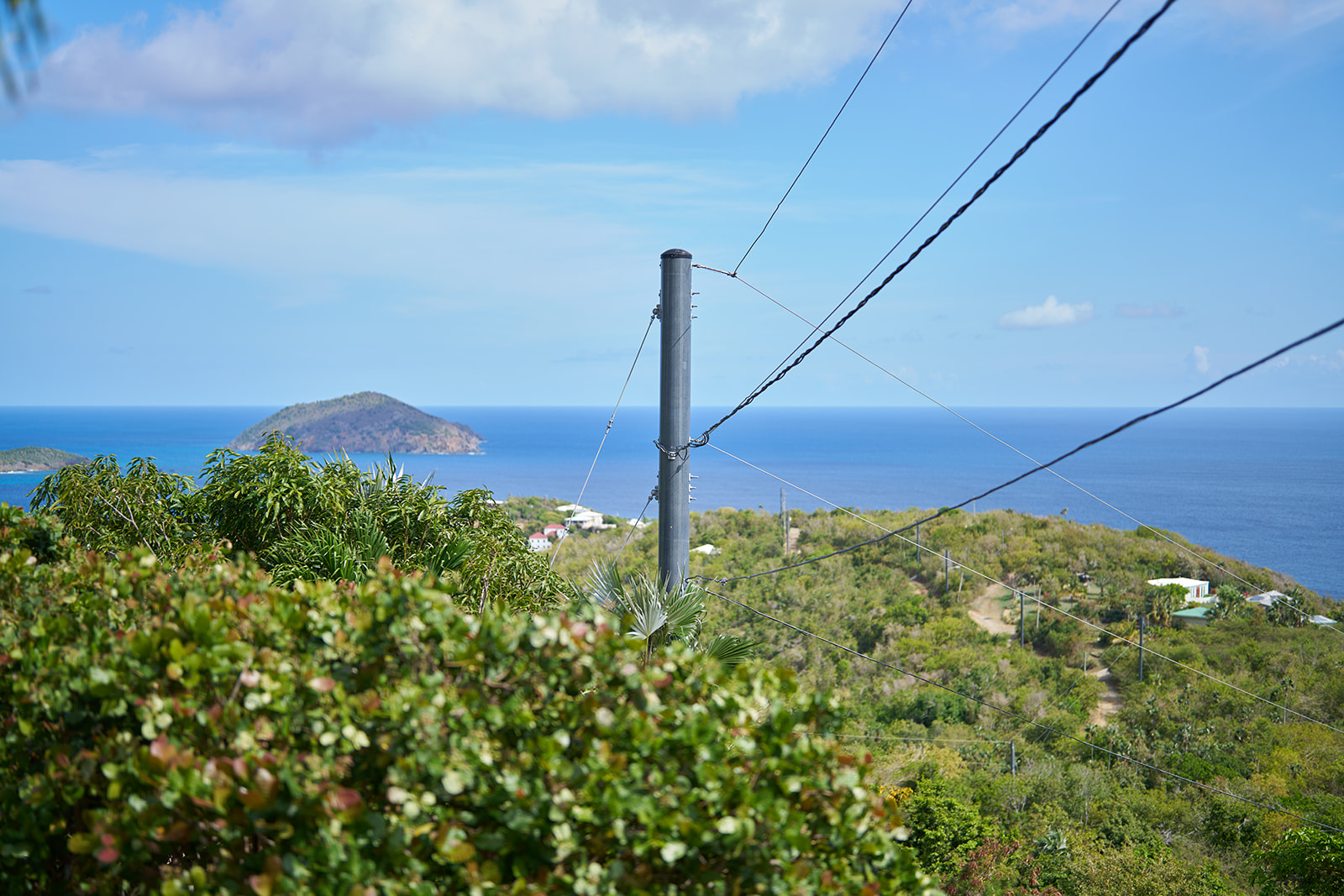 Trident's durable composite utility poles are designed to fit any application. From tangent distribution pole replacement to self-sustaining transmission projects, Trident's custom solutions let you successfully complete your project. Composite poles last longer and are more resistant to environmental damage than poles made of wood, steel, and concrete.
Trident Industries is a global leader in composite utility poles in use across North America and the Caribbean. For a resilient pole to protect the reliability of your grid, trust Trident.
Trident Industries offers composite poles in four sizes: 12 inch, 14 inch, 15 inch, and 17 inch diameters.
​​Trident poles can be combined to make a multi-layer structure that will provide a stronger pole with a smaller footprint and are ideal for self-supporting or partially guyed applications.
Whether you need sleeves, base plates, steps, or pole caps, we have you covered.
Composite Poles, Sleeves, and More
Shop
Poles and
Accessories
Why Trident?
Composite Poles with Unique Strength
1/3 the weight of wood poles
40 year warranty 
0 maintenance
required
What makes Trident poles better than other composite utility poles?
- Made in the USA
- Patented multi-layer design means stronger poles with smaller footprint than filament wound equivalents.
- Each layer of a multi-layer poles runs to the groundline, providing superior strength to market alternatives.
- Trident offers larger poles with pultruded profiles up to 17" in diameter and 50% thicker walls than market alternatives.
Why We Do What We Do
Helping Clients
Build Better

When Haugland Group LLC was selected as the primary composite pole installation partner for the US Virgin Islands we quickly saw the value Trident's poles brought. In addition to the benefits of storm hardening on the islands, the single-piece poles came fully assembled, ready to install, saving countless hours over the course of the program. Each pole came equipped with ground wire routed internally, top cap, base plate, and holes drilled per the utility's specifications. The Trident team's support was also outstanding and very easy to work with. We look forward to future projects utilizing Trident poles.
John Reynolds
Chief Commercial Officer

Trident helped us with a challenging project where we had very limited options. They were very responsive throughout the project, including construction.
Transmission Engineer III
Versant Power

We have been working with Trident's composite utility poles for a few years now, specifically for unguyed applications. Given the fact that they aren't tapered, their physical footprint is much smaller than other material or composite options, allowing for easy installation in limited access areas and urban environments where easements may be problematic. The aesthetics of composites were also an advantage in city settings, where we know they won't rot or rust over their lifetime.
Joseph P. Callanan
President

"In addition to the typical benefits of composite poles vs. traditional materials, the single piece nature of the Trident pole saved WAPA time and money.
With over 4,000 Trident poles now installed, we are confident that the islands have never been more prepared for the next big storm."
Tim Bell
President of Barkley Technologies Inc.