Single-Layer Poles
The best investment for you.
The unique strength of our design means your customers will enjoy reliable service with significantly fewer – and shorter – outages.
The Size You Need to Fit Your Project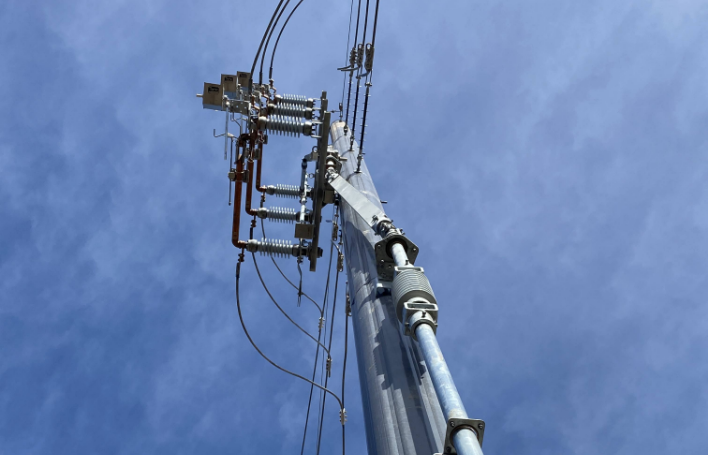 Trident Industries offers composite poles in four sizes: 12 inch, 14 inch, 15 inch, and 17 inch diameters. These pultruded poles are lightweight and prefabricated, cutting installation time and making them ideal for hard-to-reach installations.
Trident single-layer poles last significantly longer than wood poles and come in one piece, requiring no assembly. Composite poles are immune to rot, pests, and woodpeckers; they are inert, and need no routine maintenance. Their lack of conductivity makes them safer for linemen, birds and other wildlife. They come with a 40-year warranty, but have an anticipated lifespan of more than 80 years, far longer than other materials.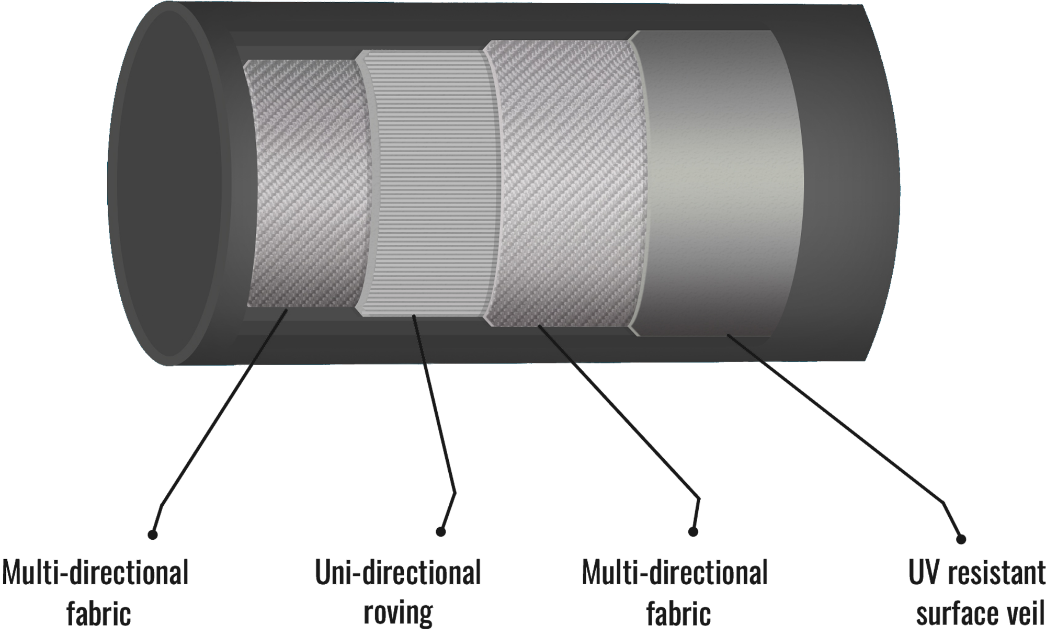 UV Protection
Trident manufactures poles with a robust surface veil, creating a resin-rich surface with high UV stabilization. Trident poles have been tested and pass the 10,000-hour UV exposure standards, providing peace of mind that every pole will stand the test of time.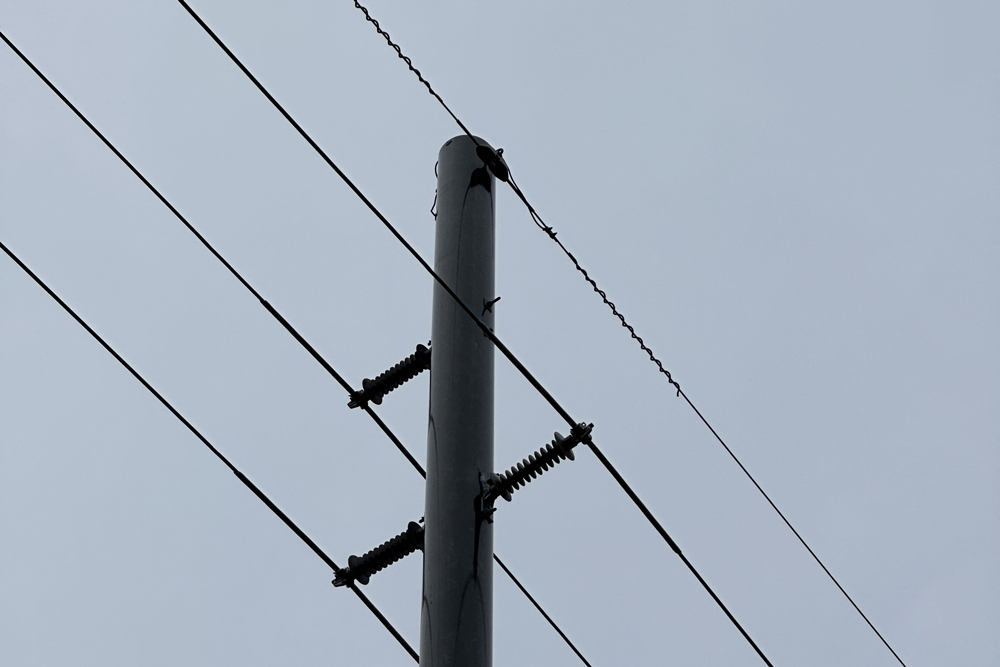 Utility poles are a major investment. Trident Industries' composite poles are eco-friendly, non-conductive and have a lower life-cycle cost than wood, concrete, or steel.
From base to cap, our poles have a uniform diameter, offering a smaller footprint than the traditional, tapered pole.
The Greatest Return on Your Investment
Half the weight
of steel
ANSI 05.1 equivalency 
UV stability
long-term
Advantages of Composite Poles
Storm Hardening
Composite poles flex in high winds without breaking. When the storm ends, poles return to their original shape. Trident poles have been used extensively to prevent cascading events.
Self-supporting / Unguyed
Composite poles are used extensively in self-supporting applications. Trident's design team works with your engineers to ensure you get the right pole for the right application. Download our Design Form today.
Ready to Install
We can deliver your poles prefabricated including ground wire run internally, top cap and base plate installed, and all attachment holes drilled for faster installation, or they can be drilled in the field.
Limited Access
Trident poles are lightweight making them easy to install in narrow spaces and rough terrain, without needing heavy equipment.
Environmental
Composite poles are inert. You don't have to worry about special handling or chemical preservatives leaching into the soil or groundwater. Trident poles lack conductivity, protecting workers, birds and other wildlife.
UV Stability
Trident poles are made with a robust surface veil with high UV stabilization, and have passed the 10,000-hour UV test standards.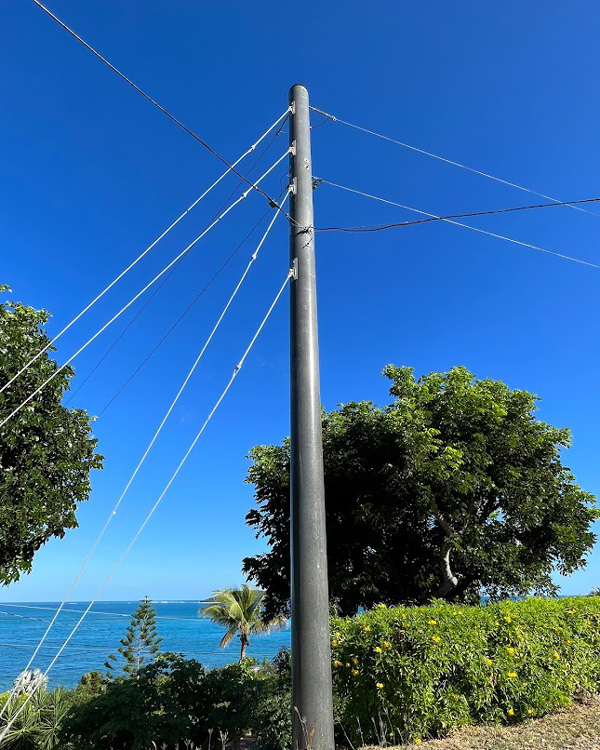 Started.
Trident composite poles have many advantages over other materials including installation cost and lifespan. Trident's single-piece, lightweight design can withstand strong storms, even those with sustained high winds such as hurricanes and tornadoes. The ground wire can be installed inside the pole, thwarting copper theft and improving service reliability.